WELCOME TO
FITin24
You are here because you are ready for a change, you no longer want to be average…… LET'S DISCOVER THE CHAMPION IN YOU!
FITin24 has a large state of the art cardiovascular training area with the latest treadmills, elliptical trainers, stair climbers, rowers, recumbent bikes, upright bikes and cardiovascular entertainment.
FOUR STEPS TO RICH YOUR GOAL: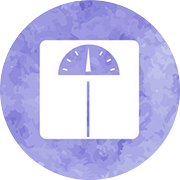 CONSULTATION
Check In with Coach – Let's learn about you and find the best plan for you.
GET ON TRACK
Wanting to get started? Do you have an idea of where to start? No idea? Let me show you the way.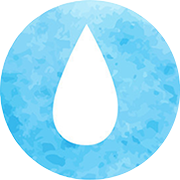 STAY ON TRACK
Are pretty active, but stuck? Do you need a maintenance schedule or… let's go!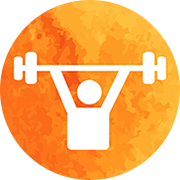 ON TRACK
Are you on track, but the motivation and accountability helps… then is always game to stay ready!
TRY FREE FOR 7 DAYS
Subscribe to our newsletter and
get your free pass!
Sign up to our VIP list and get benefits!
SUCCESS STORIES
"I was very excited to train with TISS before the release of my album…Training sessions were tough some days, but TISS definitely has the finesse and encouraging spirit to help you make it through one of her creative workout routines. I would recommend her to anyone looking for a trainer."
Kandi Burruss - Real Housewives of Atlanta
Very excited to train with TISS
Tissilli is the "real deal". Initially, I was hesitant about working with a female trainer but quickly overcame that after our first meeting. Not only are the workouts intense but also the nutritional meal plans are even better. She has the knowledge and most of all the passion for what she is doing. She desires to help you transform your body and reach your fitness goals. I have lost almost 10lbs in only two short weeks working with Tiss. I feel much better and my energy is off the charts!! If you're serious about making a change then she is the personal trainer for you!!
I had no previous experience in the gym and I was clueless on how to lose the baby weight. Tissilli took her time with me and explained the workouts plus the benefits. She motivated me to not give up and to keep my eyes on the prize. Furthermore, she created a meal plan based on my favorite foods. She taught me how to eat healthy without sacrificing the taste. I lost my excess weight within one month and my body leaned up within weeks.
Tiss taught me how to eat healthy without sacrificing the taste.
How fortunate to have been exposed to the teachings of such an excellent fitness challenge team! Let's maintain employee wellness gains, and roll out TissFit program again, while adding more employees, giving them the opportunity to get stronger and healthier, which ultimately impacts the quality of home life and work life.
Fortunate to have met Tiss
TRY OUR CLUB FREE FOR 7 DAYS – GET YOUR FREE PASS TODAY
Refer a friend and get 1 month free!
START NOW